Meet the 29-Year-Old Disruptor Turning the Senior Care Industry on Its Head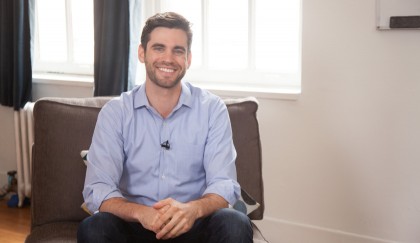 From just after I turned 20 through my 27th year when she passed away, I was my mother's primary caregiver. She had been diagnosed with Multiple Sclerosis when I was just 5 years old.
While most young adults are out discovering themselves and starting families during age, I had a different set of priorities. I had to consider more than myself and take a larger view of everything in my life. The situation was part of what gave me focus and made me successful in the computer industry.
I still view things differently, I suppose. The state of healthcare in this country remains a primary interest. Eldercare is close behind. While everyone agrees that the status quo can't continue, it's going to take a revolutionary approach to fix these issues, the entrenched medical and insurance establishments are too vested.
Obamacare is a disappointment.
But for over a decade now, around the edges of our existing system, a few brave pioneers are toying with alternatives and new approaches. Most of them end up with arrows in their backs. That said, hope springs eternal and I'm rooting for guys like Bruno.
Don't let Josh Bruno's charming smile and young age fool you. He may only be 29 years old, but Bruno is a fierce disruptor with a mission to overhaul the senior in-home care industry.

Bruno witnessed first-hand as his family struggled to find quality care for his 93-year-old grandfather. When the highly-independent, World War II veteran got sick, Bruno and his relatives scrambled to find help, but it only resulted in frustration. "It was a revolving door of caregivers who didn't really have any context of what was going on," Bruno says. "Something was clearly wrong in the way the whole system worked."

"It caught the attention of some of the partners at Bain," Bruno says. "Some were very helpful, and some were like, 'Hey man, are you going to do senior care or are you going to do venture capital?'"

He chose the former. In a matter of months, Bruno quit his job at Bain, turned down a Harvard Business School offer and founded Hometeam.

Hometeam aims to rethink how in-home care is administered to senior citizens. The two-year-old healthcare startup has raised $38.5 million to date with backers including Oak HC/FT, Lux Capital, IA Ventures, and Recruit Strategic Partners. Kaiser Permanente Ventures also just announced a $5 million investment in the company. […]

Click here to view rest of the article at fortune.com