Computing's future? It's in your pocket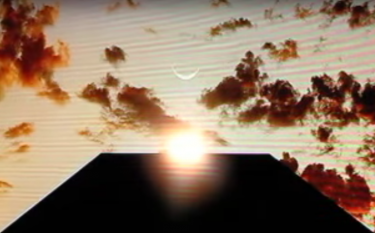 People are worried about the PC market shrinking, the iPhone market shrinking, smart phones reaching critical mass, etc. The author is right in pointing out the inherent restlessness regarding tech. Tech pundits (most of whom are really market "analysts" only worth slightly more than their political counterparts on television) routinely miss the point: "The smartphone is not one device; it's a chameleon."
Smartphone and tablet processing capability continue to make significant strides. A major factor in the continued decline of the PC market is due to the fact that for many people, these devices have supplanted their desktop computers and laptops. It won't stop there. I think Robert X. Cringley was right on the money with this 2014 prediction, albeit premature:
Jump forward in time to a year from today. Here's what I expect we'll see. Go to your desk at work and, using Bluetooth and AirPlay, the iPhone 5S or 6 in your pocket will automatically link to your keyboard, mouse, and display. Processing and storage will be in your pocket and, to some extent, in the cloud. Your desktop will require only a generic display, keyboard, mouse, and some sort of AirPlay device, possibly an Apple TV that looks a lot like a Google ChromeCast.
That's what I have running in the picture on this page, only with my iPhone 5 and iOS 7. A year from now I expect the apps will detect and fill the larger screen. And that Mac-in-your-pocket will have not only iWork installed, but also Microsoft Office, which Microsoft will be forced to finally release for iOS. Apple making iWork free on new devices — devices powerful enough for this desktop gambit — guarantees that Microsoft will comply.
Go home and take your work with you. Go on the road and it is there, too. IT costs will drop for businesses as desktop PCs are replaced. Having a desktop at home will cost in the $200 range, bringing costs for home IT down, too.
I've reason to be confident  Apple has something like in the lab but Tim Cook appears to be a lot more timid than Steve Jobs was when it comes to creating new product categories. iPhones with 64-bit processors can easily handle most of the productivity and entertainment apps the majority of people use every day.
We'll soon be playing a whole new ballgame and most won't even realize it.
Technology's neverending story has always, apparently, been the quest for The Next Big Thing. Whether that thing is something entirely new and transformative — unimaginable except within the fantastical confines of the sci-fi genre, say. Or just a far faster/more powerful iteration of the rough-round-the-edges gizmo sitting on your desk today — one which delivers a bona fide step change in performance truly worthy of the moniker 'next generation'.
But terms like 'next generation' are threadbare with overuse. It's become a meaningless marketing label, along with bedfellows such as 'seamless', 'revolutionary' and — all too often — 'disruptive'. The truth about computing technology is it's in a far quieter and more iterative phase of evolution, because, well, the core animal has become so sleek and capable. There's no great engineering gap in need of fixing. With the possible exception of battery life.
There has always been an inherent restlessness to tech. And that built-in itch to turn the page appears impossible for the industry to shake — unsurprisingly so, given business models were bound so tightly to upgrade cycles for so many years. But what if the modern smartphone is, well, as good as it gets for now? The pinnacle — at least for the foreseeable future — of consumer electronics computing achievements. For the next five, even 10 years or more. Until something far weirder comes along (hello ingestables?).

What if the connected screen in your pocket is the computing platform with the greatest reach and staying power? Easily out performing the most powerful VR rig; more utilitarian than a drawer-load of wearables will ever be; and trivially expandable to meet the user's personal needs and tastes — by linking to whatever custom array of add-ons they choose, whether that's fancy connected hardware (drones, Geiger counters, 'smart' jewelry… ) or tapping into the vast wealth of extras delivered via software bolt-ons (apps, notifications, chatbots… ), to truly personalize that 'boring old' mobile experience. […]