JOIN THE WAITLIST!
Reserve Your

FREE

 Prerelease Copy of My New Manuscript: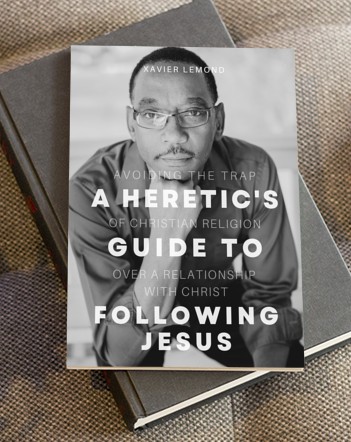 What If "Church" Was Never What Jesus Intended?
Christ Jesus wasn't sent into the world just to save mankind, but also to restore our broken relationship with God. It was never Christ's intention to codify any man-made theological structure or what some person or group of individuals interpret to be the Lord's intention. Quite the opposite in fact, as He directed His followers to be led by the Holy Spirit who would follow after Him.
Himself the divine plan of reconciliation, Jesus paid the price and accomplished His Father's objective through His victory on the cross. He replaced the Old Covenant, where man's interaction with the Lord was measured by adherence to the Law with the New Covenant for us based on direct intimacy with God.
Christ's success marked the end of our striving to please God out of self-effort and the beginning of surrender to the Holy Spirit who would teach us "all things," guide our path and renew our hearts and minds to mold us into His image.
To its detriment, most of institutionalized Christendom continued to embrace the Old Covenant, settling for religion over relationship with God; religion being "man's attempt to set the terms and conditions" for how we interact with Him.
The New Covenant had nothing to do with religion at all, the boundaries of our relationship with the Almighty were met by the Lord Himself and extended to us through the Holy Spirit.
Is your relationship with God obscured by religion? Has the role of the Spirit of Truth been surreptitiously displaced in your life?
If it's time to allow the Holy Spirit to renew your heart and mind on the firm foundation of intimacy with God, secure your own FREE, prerelease, electronic copy of "A Heretic's Guide To Following Jesus: Avoiding The Trap of Religion Over Relationship" and get on the waitlist. This manuscript will be released late Fall or early Winter 2022.
Sign up today. Prerelease quantities are limited and will be made available strictly on a "first-come, first-served" basis.
COMING SOON! Fill out the form below to request your FREE copy as soon as it is released: