"Give me any believer who feels like they don't fit the church mold or can't find their spiritual footing, and within 6 months they'll have discovered a renewed joy in their journey with Jesus, acquired an unassailable sense of belonging in the Lord, and be firmly rooted in a direct relationship with God, free from religious dogma and bondage."
SMART Group Coaching Program
Spiritual Maturity, Accountability, Realignment & Transformation
As a coach and mentor, I work with believers who sense they are not where they want to be spiritually and are seeking something "more" in their relationship with God.
My objective is to help you get your head out of "religion" and your heart into the direct, intimate "relationship" with the Lord He intends and that you were created to have with Him.
SMART coaching is a "fast-track" program designed to produce maximum results in minimal time, an accelerated model for achieving the spiritual growth you've missed out on so far. You get rapid transformation when you combine alignment with the Holy Spirit with precise implementation!
This year-long journey together will help you discern your spiritual identity, gain greater spiritual awareness, perspective, and insight and clarify your God-given purpose so that you can function with clarity and increasing confidence in the Lord to fulfill what God has uniquely placed within you.
Here's What We Will Cover In This Unique 6-Month Spiritual Growth Coaching Program…
Salvation Is The Starting Block Not The Finish Line
Cultivating A Real Relationship With God
Discovering & Embracing Your Spiritual Identity
Cultivating Divine Intimacy
Shedding The Weight of Guilt & Condemnation
The Gospel & The True Good News: Forgiven, Accepted, & Covered "As Is" By God
The Error Of Religion Over Relationship With God: How We've Misled By The Church Model
Why "The Church" Lacks Supernatural Power & Authority
Spiritual Transformation vs Behavior Modification
Overcoming "Believer's Burnout" (And How To Avoid It In The First Place)
The Reality And True Meaning Of Repentance
Our Complete Assurance of Salvation
What True Worship Of God Really Looks Like Intimate, Passionate, Awe-Inspiring
Breaking The Curse of Perpetual Infancy (Stagnation): Encouraging & Sustaining Spiritual Growth In Your Life
Embracing Sonship & Jettisoning The Orphan Spirit / Mindset
Finding True Joy In Your Journey With Jesus
Fostering A Sanctified Imagination
Resonating With The Holy Spirit
Advancing The Kingdom of Heaven On Earth Is Not Bringing People To Christ But Christ To People
Extending Divine Mercy, Grace & Love To The World Around You
Learning How To Read & Understand The Bible Effectively
The Leaven of Herod: Exposing The Invisible Atheism Of Self-Reliance
The Leaven of The Pharisees: Unlearning Religious Dogma & Form Without Power
The Leaven of God's Kingdom: Rising Above Fear & Circumstance
Experiencing & Engaging God In Your Everyday Life: How Every Problem Is An Opportunity To Know Him Better
Bearing & Manifesting The Fruit of The Spirit In Your Life
How To Know What God Wants From You & For You Specifically
Walking In Christ's Power & Authority Daily
How To Become A Conduits Of Heaven: Extending Miracles, Deliverance, & Healing To The World Around You
Seeing Through The Lens of God: Gaining & Maintaining A Kingdom Perspective vs A World Viewpoint
Cultivating A Kingdom Ethos of Alignment, Authority, & Power
Don't settle for a superficial, impersonal, "religious" relationship with God. It is time to move into impassioned intimacy with the Lord and get to know Him as He truly is and who He wants to be for you. It is time to gain clarity about Jesus that is only born from personal experience so that you can truthfully declare the full Might and Majesty of Christ with confidence.
If you have a nagging sense that something is missing in your relationship with God, if His power in your life seems to be small or inconsistent; if you feel like you're always struggling with problems that loom larger than His presence, SMART coaching is exactly what you've been searching for!
People desperately want to know the truth about what God is really like. Every week I receive comments about how my podcast and social media posts are advancing them in their relationship with Him: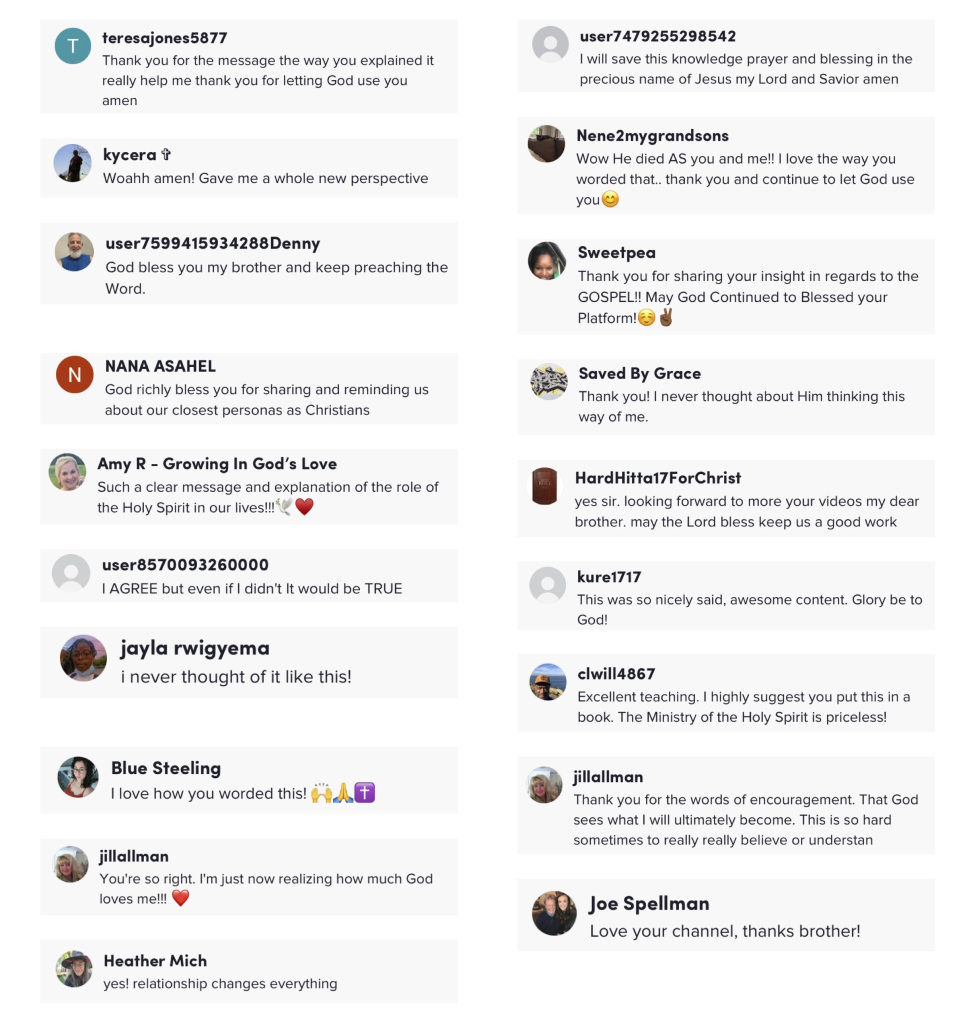 Don't Wait. Space Is Limited.
This year's class begins

April 19th

.
00
Days
-2
Hours
-1
Minutes
-35
Seconds
SMART Coaching (Group)
``Get Intimate With God``
Monthly Pricing
Affordable Monthly Payments
$200 a month for 6 Months ($1200)
6 Month Engagement
---
of Group Coaching & Mentoring
---
for Biblical Spiritual Growth
---
signup for coaching
Upfront Pricing
1 Payment Prepaid
Save 33% ($400) When You Pay In Advance
6 Month Engagement
---
of Group Coaching & Mentoring
---
for Biblical Spiritual Growth
---
signup for coaching
Sign up today

to avoid missing out.
The next
SMART Group Coaching

class begins in…
20
Days
21
Hours
58
Minutes
25
Seconds