Hi, I'm Xavier.
Kingdom Authority Coach
I'm a Bible teacher, ordained minister, and Kingdom Authority coach. I also happen to be a "Professional IT Geek," serial entrepreneur, and DoD cybersecurity compliance "mechanic." While those descriptions of me leave a few people scratching their heads, I think it's the dichotomy that makes me a more interesting person!
What I have learned in my relationship with the Lord is that there is no distinction between the sacred and the secular. He has taught me that His principles apply to every aspect of life and they don't exclude business.
I have been blessed to experience what might be described as supernatural success in my career. Numerous times have supposedly "inexplicable" doors of opportunity opened for me. I've broken through barriers and racked up remarkable technical achievements because I've been privileged to have the favor of God upon me. My accomplishments have only been possible because I partner with Him in every aspect of my life… including business.
What's more, the individuals and companies I've worked for have also benefitted because the Lord has been with me. (I call it "The Joseph Effect.") I assist them in being successful not just for success' sake, but to be a blessing for others — the people they employ and the communities they serve.
That said, I find the most satisfaction in serving as a "life coach," mentoring believers into their own direct, intimate relationships with God, freeing them from the trappings and bondage of religious dogma, helping them to "get their heads out of religion and their hearts into 'intimate relationship' with the Lord."
How may I help you?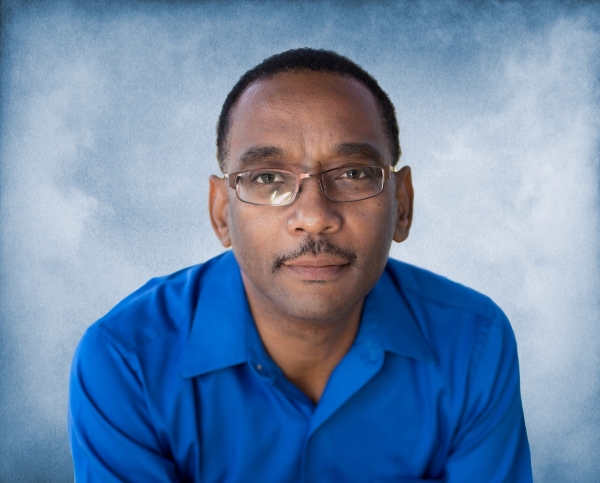 Many people settle for religion over a personal, divine relationship with God, leading them to fall into the trap of "religiosity". Religion, in this sense, refers to man's attempt to set the terms and conditions for how we interact with God, rather than what He has called for. As a result, traditions and rituals have taken on greater significance than the transformation of the Holy Spirit. Institutional Christianity, in particular, tends to embrace the old covenant model instead of the new covenant that replaced it after Christ's victory over sin and death.

Religion is focused on behavioral modification, while God is after spiritual transformation through the Holy Spirit. The relationship that God intends to have with each of us has been reduced to religion and obscured by men and organizations that have displaced the role of the Holy Spirit in people's lives. It is the Holy Spirit who equips, empowers, and transforms us through the intimacy we cultivate with Him.

To have a genuine relationship with God, you must prioritize cultivating intimacy with the Holy Spirit over religious practices. This requires a shift from "doing" things to please God to "being" transformed with Him in us and vice versa. The Holy Spirit is directly responsible for teaching, guidance, and discernment in our lives.

Ultimately, it is up to each individual to choose between religion and a personal relationship with God. Those who choose the latter must cultivate intimacy with the Holy Spirit and allow Him to transform their lives. By doing so, they will experience the fullness of God's love and become more like Him.
What is Kingdom Authority Coaching?
Holy Spirit-directed guidance and mentoring based on a Kingdom of Heaven perspective and ethos.
Before they were known as "Christians," those baptized in Jesus' name referred to themselves as followers of "The Way." Only later did they begin to refer to themselves as "Christians," despite the fact the moniker was originally a derisive term used to ridicule believers.
"The Way" was less a social construct; more a new awareness and way of perceiving the world. Its adherents devoted themselves to a higher calling and they developed a different "ethos," (an "underlying sentiment that informs the beliefs, customs, or practices of a group or society" – Dictionary.com) than the world around them.
As a coach, I work with clients to help them see from a divine perspective and impart a Kingdom" Ethos" – Specifically, the character and spirit of Heaven that embody the principles dedicated followers of Christ live by; the belief system that equips and empowers every aspect of their spiritual and physical being under the New Covenant Jesus provided.
Kingdom Authority comes with our God-given responsibility to function within our spheres of influence in the name of Jesus Christ. It is something we can only wield effectively when we abide in a position of authenticity and intimacy with God.
The inheritance of each and every believer is divine authority and power through Jesus Christ. But few have any idea what it is to be led and empowered by the Holy Spirit. Most are trying to affect change through their own efforts and through human means instead of aligning with and relying on that which the Lord provides to accomplish His purpose.
"It is only through intimacy with Christ that we make a positive, lasting impact by extending His divine mercy, grace, and unconditional love to a world currently mired in fear, anxiety, and anger."
How May I Help You?
My Spiritual Maturity, Accountability, Realignment, & Transformation (SMART) life coaching program is designed to further guide you into the intimate relationship God wants to have with you. Guided by the Holy Spirit and a Bible-based perspective, we'll work together to accelerate your spiritual growth in the Lord.
What do successful leaders have in common? They all have coaches. Whether in life, business, or ministry, even at the peak of their careers, people who seek to accomplish great things continue to use coaches to help them achieve more. If you are ready to grow to a greater spiritual level and achieve more, contact me today.
Team coaching has many benefits, not the least of which is the ability to strengthen team bonds and improve collective awareness within a company or organization. Attending sessions with peers expands each individual's cognizance of the "bigger picture" as well as their personal contribution towards an objective "greater than themselves."
"God never changes, but He is always doing something new. It's time for our generation to get used to different."
Send an email, call and leave a message, or go online and schedule a convenient time to talk.