Kingdom Authority Coach & Mentor
Relationship | Discipleship | Stewardship
Xavier LeMond is a man with multiple missions: He's a self-described "Professional IT Geek" and current DoD Cybersecurity Compliance Expert who also happens to be a Bible teacher and ordained minister. He stepped away from formal ministerial duties long ago, but finds satisfaction in serving as a "Kingdom coach" and mentor. His focus is guiding believers into direct, intimate relationship with God to free them from the trappings and bondage of religious dogma.
Xavier believes the world has entered into a "Kairos" season, an appointed time when the Lord is raising up a new generation of empowered believers to represent Him and advance the Kingdom of Heaven on Earth with divine love, mercy, and grace that can be hard to find in Christendom today.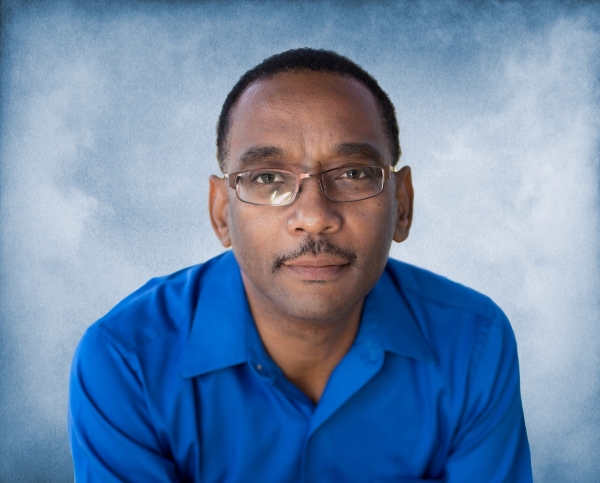 Did you know that Christ never used the word "Church" or referred to anything resembling church as we know it?

The word "church" was a deliberately altered translation to establish/confirm a hierarchy of human authority. The word Christ used was "ekklesia" which is literally translated as "the called out ones."

When Jesus told Peter, "…upon this rock will I build my 'church,'" He was not talking about brick and mortar or a human infrastructure. He was speaking of people who would advance the Kingdom of Heaven on Earth by being in relationship with God, equipped and empowered through the Holy Spirit.

I refer to them as the "Ekklesia Kuriakos," which literally means "an assembly of the called who belong to the Lord" and they are radically different than that which most of us have come to know as "the church."
What is Kingdom Authority Coaching?
Kingdom Authority Coaching is Holy Spirit-directed guidance and mentoring based on Kingdom Ethos.
First a little history.
Before they were known as "Christians," those baptized in Jesus' name referred to themselves as followers of "The Way." Later they began to refer to themselves as "Christians," despite the fact the name was originally a derisive term used to ridicule believers.
Christianity was more a new awareness and way of perceiving the world; less a social construct or convention. Its adherents recognized and devoted themselves to a higher calling and they developed a different "ethos," an "underlying sentiment that informs the beliefs, customs, or practices of a group or society" (dictionary.com) than the world around them.
My coaching is rooted in a Kingdom Ethos: The character and spirit of Heaven that embody the principles dedicated followers of Christ live by; the belief system that equips and empowers every aspect of their spiritual and physical being under the "New Covenant" Jesus provided.
As a coach and a mentor, I address three primary aspects of my client's spiritual growth and maturity from a Kingdom Ethos perspective:
Relationship –Cultivating direct and personal relationships with God, with other believers, and with people of the world who do not know the Lord yet in order to bless and intercede for them; becoming cognizant of your true spiritual identity
Discipleship – Receiving and realizing your education, equipping, and empowering from the Holy Spirit in every area of your life; aligning with your God-given purpose
Stewardship – Executing, in Christ's power and authority, whatever commission the Lord has entrusted to you; faithfully representing the Kingdom of Heaven on Earth with mercy, grace, and love
Every believer has a God-given responsibility to function in our lives and within our spheres of influence, with power and authority in the name of Jesus Christ. He recovered and restored the dominion originally given to man at creation that had been ceded to satan in the fall.
As we learn to better utilize all that the Lord has equipped and empowered us with, the Kingdom of Heaven will have an increasingly positive impact on Earth, reclaiming territory from the enemy and transforming people's lives, families, and communities.
"It is only through intimacy with Christ that modern-day disciples will make a positive, lasting impact through divine love, mercy, and grace in a world currently mired in fear, anxiety, and anger."
How May I Help You?
What do successful leaders have in common? They all have coaches. Whether in life, business, or ministry, even at the peak of their careers, people who seek to accomplish great things continue to use coaches to help them achieve more. If you are ready to grow to a greater spiritual level, I offer my exclusive "SM.A.R.T." coaching programs to assist you.
Group coaching has many benefits, not the least of which is the ability to strengthen team bonds and improve collective awareness within a company or organization. Attending sessions with peers can expand an individual's cognizance of the "bigger picture" as well as their personal contribution towards an objective "greater than themselves."
When you want your event to be a success, you need to be able to rely on your speaker to deliver a message that will inspire, invigorate, and entertain your audience, encouraging positive change in them. You also want more than temporary motivation… you want to facilitate permanent transformation!
The life of a true follower of Christ is not about religion at all.
It's about relationship; personal intimacy with God.
Check out my 3-Day "Get Intimate With God" Online Challenge
November 2 – 4, 2022.
Click Here for more information.
Christian religion has largely failed to teach the children of God about their true identity or lead each and every individual into direct, personal relationship with the Lord. Now, God is again fulfilling an ancient prophecy of Isaiah and is doing "something new" by raising up a new "ekklesia" of people all over the globe who have a heart and a mind for Him. I call them the "Ekklesia Kuriakos" and they will transform the world.
Send an email, call and leave a message, or go online and schedule a convenient time to talk.