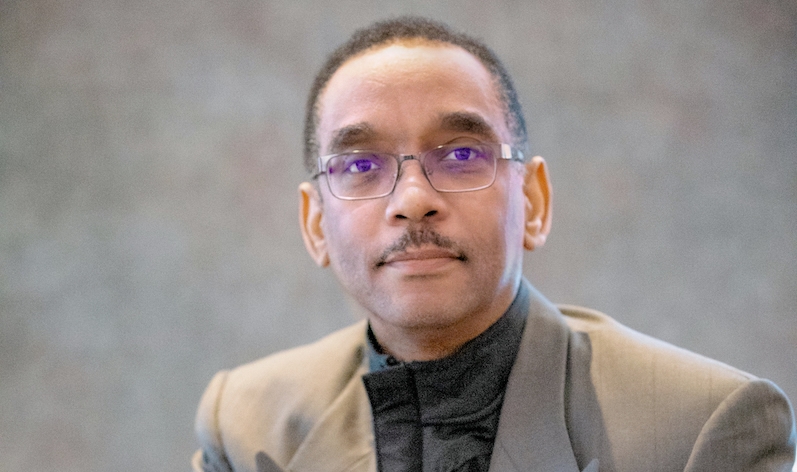 Unabashed Nerd 
I am a "professional geek" who has been working in Information Technology (IT) for more than 25 years and marketing for over 15 years, working in the financial, medical, entertainment and energy industries. I've created and managed processes, programs and systems that get the job done.
I've successfully addressed a diverse range of challenges from software design and development to hardware adaptation and implementation by learning to adopt a wider perspective on the issues. This approach has given me critical insights that have contributed to my successes.
I have worked extensively in the corporate sector as well as in a number of upstart business ventures. More than a few of the latter failed not because they weren't good ideas, but because the principals involved knew nothing about how to reach intended audiences.
In these cases, while I was able to achieve desired technical results, too frequently I aligned myself with parties or partners who knew little about promoting, advertising, or selling their wares and those opportunities faltered.
While marketing wasn't what I was hired for in these early cases, I eventually realized that if I was going to be part of a successful enterprise, marketing was something I was going to have to learn. So just as I'd done with computers and technology, I dove in, buckled down, and began to educate myself.
But you're probably wondering…
"What does any of this have to do with Primary Direct Care (PDC) or assisting physicians?"
Well, to put it succinctly: In the course of my work, I became what one of my former corporate bosses called, "a world-class problem solver."
The healthcare coverage problem in our country is one of the biggest issues I can use my talents to address. Upending the status quo is never an easy job, but the more doctors I can help accomplish this, the better and faster we'll cure this mess.
I believe PDC to be a viable solution to many of the healthcare coverage problems we face. It's not a silver bullet, but it's a very good start and foundation for curing what ails us. Our country has gone too far in empowering insurance companies while devaluing doctors and patients who need care.
Unfortunately, having a solution to the problem is not enough. The "fix" has to be effectively communicated to people and implemented at all levels: from the general public who are in dire need of something better, to physicians desperate to escape the straight jacket of what "traditional medicine" has become, to the bureaucrats in the halls of congress that need to lay a proper legislative framework to ensure the public good.
PDC is a cure for the cancer that is ruining healthcare coverage in America, but that message needs to be communicated
DPC Evangelist
That's where promotion and marketing come in.
At its core, marketing is about communicating a message to a target audience.
Through all of my experiences, I learned one inexorable lesson which continues to drive me, whatever the business: You can have the cure for cancer in a bottle, but if you can't convey what you're holding to the people who need it, you have nothing. All you've got is a vial of chemicals that no one is interested in and it's not worth anything.
So, I've recently stepped out of the corporate arena to run my own business advocating and advancing Primary Direct Care. I'm using my skills to tackle America's broken system of healthcare coverage, by educating, empowering and assisting independent physicians and sole practitioners. I help them assess the new challenges, hone their business intuition, and approach their medical practices from different perspectives.
It's a mission I'm passionate about.
To succeed as an independent physician — that is, to practice medicine on your own terms — you're going to have to move beyond the status quo of healthcare coverage and be open to new ideas, considering possibilities that you haven't before.
If you're ready, perhaps I can help.
Not that I have all the answers. I don't provide canned solutions, I ask questions.
I am less a marketing consultant, than Executive Coach, helping my clients reorient their thinking to gain perspective for solving their business challenges.
"Why Would A Physician Need A Marketing Coach?"
Truthfully, you might not. Not every aspiring or practicing DPC doctor needs a marketing coach. That's fine and perhaps even preferable… IF you've got the time, energy and inclination to focus on promoting a business while running a practice.
Not everyone does. Some want a little guidance and a "push" in the right direction when they get stuck. Others prefer to have a ready resource that can advise them, one that they can trust and consult with each step of the way.
More than a few don't want to be bothered and would like nothing better than to just have all the work done for them.
It's just a matter of what you're looking for.
The definitive approach is the one that work best for you.
Should we decide to collaborate, we'll discuss what you want to accomplish, determine your objectives, and identify how you approach meeting the needs of your patients. Then we can effectively map a path to take you from where you are currently to where you want to be.
After that, you can decide the means of getting there.
And honestly, that may or may not involve me further. It's a decision to be made at that time.
I'm on a mission to help independent physicians strengthen their practices to create a more competitive healthcare landscape in our country. Doctors should be the backbone and economic engines of our healthcare system, not insurance companies.
My goal as a coach is to help as many physicians as I can be successful in running their practices or clinics efficiently and profitably as possible… in the service of their patients.
As a coach, helping you develop greater perspective is much more powerful than any technical advice I could give you.
With a broader perspective, you will gain clarity over your practice, make better, more informed decisions each day, gain a competitive advantage by positioning yourself  ahead of, or in alignment with, market changes facing the healthcare profession.
Bondservant to Christ
I am a believer. Anyone I choose to work with should know that my agency and the businesses I operate, is a Kingdom Consecrated Business (KCB). That is, a business not merely dedicated to the Lord, but one I acknowledge and commit to as owned by Him.
I am not a business owner, I am a business steward.
As I define it, a Kingdom steward has turned over his or her businesses to the Lord so that a significant portion of the wealth the Lord has entrusted to them can be released to promote God's purpose. We understand the distinction between being business owners and being servants in charge of their master's possessions, and that God has assigned and anointed us with power to obtain wealth that He might fulfill His covenant and His purposes in the earth.
"Remember the LORD your God. He is the one who gives you power to be successful, in order to fulfill the covenant he confirmed to your ancestors with an oath." — Deuteronomy 8:18
The blessing of the LORD makes a person rich, and he adds no sorrow with it. – Proverbs 10:22 (NIV)
As a believer in Christ, I operate under an even better covenant than that which the Lord made with old Israel.
I believe that God not only blesses me, but also my clients through me.
Now, if I sound like the type of person who may be able to give you the assistance / guidance you're looking for, contact me today. Let's see what we can do.
Blessings!